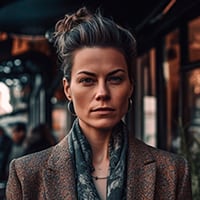 Madison Taylor
Madison Taylor is the founder and author of EventPlanningJobs.net, a comprehensive resource for aspiring entrepreneurs looking to break into the dynamic world of event planning. With over a decade of experience in the industry, Madison has built a successful career as an event planner, working with both private and corporate clients on a diverse range of projects.
Having started her own event planning business from scratch, Madison knows firsthand the challenges that new entrepreneurs can face. Her passion for helping others succeed in this competitive industry led her to create EventPlanningJobs.net, a platform that offers valuable insights, tips, and strategies for those seeking to start their own event planning ventures.
Madison's Expertise
With a strong background in event management, Madison's expertise covers a wide range of areas, including:
Weddings
Corporate events
Conferences
Charity events
Trade shows
Private parties
And much more!
Her extensive experience enables her to offer valuable insights into the industry, helping aspiring event planners navigate the complexities of starting a business in this exciting field.
Join Madison on the Journey to Success
By following Madison's advice, tips, and strategies on EventPlanningJobs.net, you'll be well on your way to turning your passion for event planning into a successful and fulfilling career. Join Madison on this exciting journey and discover the secrets to launching a thriving event planning business!